Map Unavailable
Agora is hosting its 6th Edition, the Global Blockchain Congress on February 9th 2021, Dubai.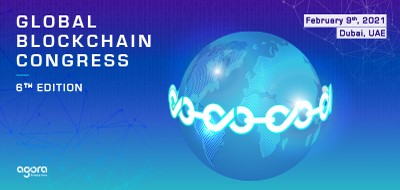 The Global Blockchain Congress leverages the experience gained through the hosting of the first 5 editions of the event to ensure maximum return on investment for all our sponsors.
The first five editions of the Global Blockchain congress were a tremendous success and we were able to host more than 450 investors and more than 120 blockchain startups and were able to raise more than 120$ Million in funds for our participating projects.
This is not a conference nor an exhibition. This is an exclusive, closed-door, congress between investors and hand-picked Blockchain projects looking to raise funds. It is the only event of its kind and it will bring together qualified investors (VCs, Private Equity Firms, Family Offices, Crypto Funds and High Networth Individuals) with Blockchain startups looking to raise funds.
The MENA region has shown tremendous increase in technology startup funding and it is the perfect place for blockchain projects to raise funds.
Startup founders from all over the world need financial advocates on their side. Raising funds and receiving funding is vital to the growth and success of startups. NOW is the right time for international startups to tap into a pool of highly engaged investors from the MENA region who are actively looking to invest in exciting and promising companies.
More details at: https://agoragroup.ae