| | |
| --- | --- |
| The MEASA region's largest FinTech Hub is focused on DSRPTD 2021 | |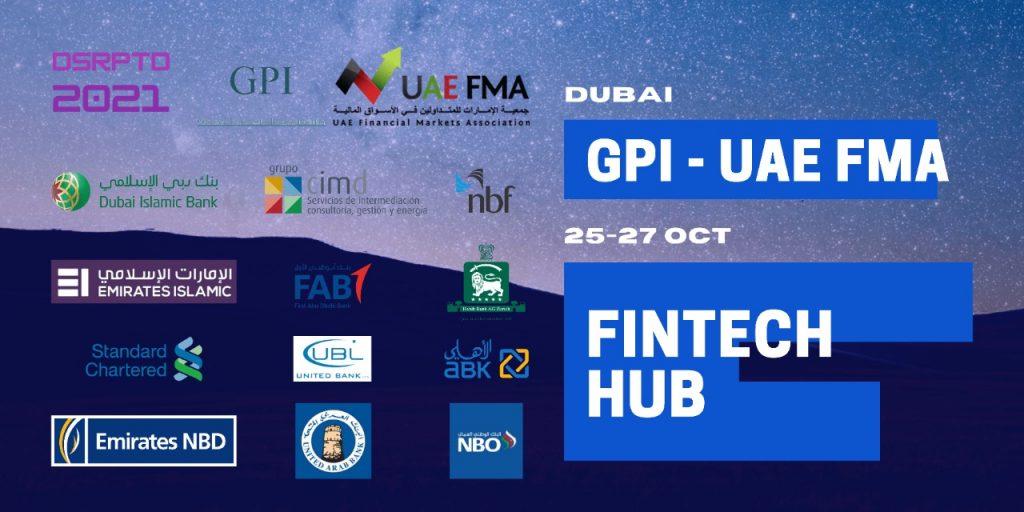 The United Arab Emirates Financial Markets Association was decreed in December 2011 and is the standard bearer for financial markets professionals in the United Arab Emirates; with more than 200 members under the umbrella of the UAE FMA.
The UAE FMA is affiliated to ACI – The Financial Markets Association, the global umbrella body of national associations. The Paris-based body has more than 13,000 members worldwide in more than 60 countries. This makes ACI the largest international association in the wholesale financial markets. ACI – The Financial Markets Association was founded in France in 1955 following an agreement between foreign exchange dealers in Paris and London. UAE Financial market Association seeks to add value to the industry and its members by promoting continuous education and social awareness.
The main priorities of the United Arab Emirates Financial Markets Association are to keep members informed of the changes in the financial industry and provide a forum for discussion in organized events on issues affecting the markets, the UAE FMA enhances educational value and working experience and knowledge by providing appropriate educational services to those with a legitimate interest in the financial markets.
Jointly with G.P.I. Global Partners Investments Limited; the UAE FMA joined forces to kick off the region's biggest Fintech Hub with 12 member banks; Emirates NBD, Emirates Islamic Bank, First Abu Dhabi Bank, Standard Chartered, National Bank of Fujairah, National Bank of Oman, United Arab Bank, Dubai Islamic Bank, Alahli Bank of Kuwait, CIMD Group, United Bank Limited, and Habib Bank AG Zurich. Selected Fintech, DeFi, and Crypto startups and scaleups as well as tech and blockchain-based solutions will be furnished to the entire members of the 12 banks for investment and system integration, giving the startup community for the first time ever the biggest opportunity in the banking industry specially in the most thought after growing region.
Be prepared with your product or solution demo as well as your pitch to be sprinted across the entire banking and financial markets industry leaders in the Middle East at DSRPTD 2021.
DSRPTD 2021 will take place on the 25th to the 27th of October in Dubai, UAE, ensuring the maximum return on investment for the participating startups, scaleups, investors, corporates, VCs, and governments. Secure your slot now at dsrptd.net/info .
Is your startup, company, or fund interested in sponsoring or partnering with DSRPTD 2021? Chat with us now on Whats App , Telegram, or WeChat .
You can avail of 20% off on all DSRPTD 2021 packages through UAE FMA's Promocode DSRPTDFMA