We are glad to share with you that UAEFMA's, Annual Meeting with Ministry of Community and Development, was held on 18th March 2018, at Raffles Dubai,
Where the Election for the New Board was conducted and the News is we have a New Board from the tenure of 2018 till 2021,
The new board's mandate covers a formal agenda consisting of overall strategy and management of the Financial Market Association, financial reporting, and controls, approval of the Annual Report.
Mr. Mohammed AL Hashemi, Chairman UAEFMA
Mr. Nabil Alrahma, Vice Chairman, UAEFMA
Mr. Salman Hadi, Secretary UAEFMA
Miss Ahoud Al Ali, Treasurer UAEFMA
Mr. Ahmed Ahli, Board Member
Miss Maryam Buzarak, Board Member – New
Mr. Abdel Aziz Ahmed, Board Member – New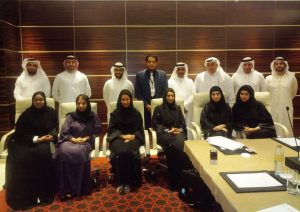 UAEFMA would like to congratulate our new board members who have joined us and are willing to work for the betterment of association, and we welcome them on board,
Miss Maryam Buzarak, who is currently serving with Gulf International Bank, in Money Markets in Treasury.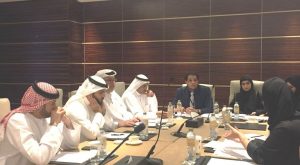 And the second new board member who joined UAEFMA is Mr. Abdel Aziz Ahmed, who is part of Emirates NBD and serving for Treasury Department.