| | |
| --- | --- |
| Private sector could follow banks to drive multi-billion dollar GCC sukuk sales higher, says expert | |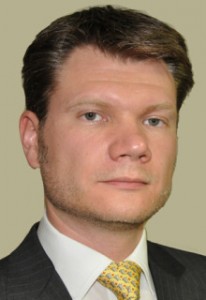 Source : Ameinfo
Growing trade in Islamic bonds in the Gulf region this year could be driven further by increased private sector interest in sukuk on the back of strong activity by banks, the 51st ACI Financial Markets World Congress will be told in Dubai this weekend.
Nick Stadtmiller, Head of Fixed Income Research at Emirates NBD, said over $6bn of sukuk have been sold by GCC entities so far in 2012 compared to issuance of $7.3bn for all in 2011, with theUAE's Majid Al Futtaim Group paving the way for more private sector involvement in Islamic finance through a recent sukuk sale.
With Islamic financial institutions currently holding Shariah-compliant assets worth an estimated $1 trillion, he said the global sukuk market was valued at $180bn.
"Regional banks have been especially active in tapping the sukuk market in recent months," said Stadtmiller, who will be among a team of experts analysing the intricacies of sukuk trading at the ACI Financial Markets World Congress, taking place from 23 – 24 March under the patronage of H.H. Sheikh Hamdan bin Rashid Al Maktoum, Deputy Ruler of Dubai and Minister of Finance.
"Another interesting development in the sukuk market was Majid al Futtaim Group's $400m sukuk sale in February. MAF's sukuk issuance may open the market to other purely privately owned regional companies," he added.
Stadtmiller said the growth in sukuk sales in the Gulf region in recent months stems from high demand for the current limited supply of Islamic bonds, while many financial institutions with good liquidity are looking to put money into new investment channels.
"Malaysia is the oldest and largest market for sukuk, but the GCC sukuk market has grown considerably in recent years," he said. "By selling sukuk, issuers can reach a wider audience of investors, including Islamic institutions that are required to invest in assets that do not pay interest."
Stadtmiller said the ACI Financial Markets World Congress, at the Dubai International Convention and Exhibition Centre, is creating an important platform to focus on the "large and growing business" of Islamic finance.
"Estimates put the total amount of Shariah-compliant assets at Islamic financial institutions at $1 trillion and the global sukuk market at $180bn," he said. "The ACI World Congress offers an opportunity for investors from around the world to learn about the instruments and players in this important segment of the global financial markets."
"Many Islamic institutions, particularly in the Middle East and Southeast Asia, have ample liquidity and are looking to deploy money into new investments. Sukuk are a relatively new product, and currently supply of sukuk is small compared to the potential demand for these assets," he added.
"The supply-demand imbalance in the sukuk market means that issuers can place sukuk among a wide investor base and attract competitive pricing on sales. The investor base for sukuk is more concentrated in the Middle East and Southeast Asia. Sukuk offer regional issuers an avenue to diversify their sources of funding away from Europe and into new geographies," he quoted.
During the ACI Congress, Stadtmiller will take part in a panel discussion on sukuk trading with Rupesh Hindocha, Head of Credit Trading MEA at Standard Chartered Bank, Yaser Abushaban, Director of Asset Management at Emirates Investment Bank and Chavan Bhogaita, Head of Markets Strategy, National Bank of Abu Dhabi.
The event will begin on Friday, when Brad Bourland, Chief Economist and Head Prop Investments of Jadwa Investments, Farah Foustok, CEO, ING Investment Management and Said Hirsh, Middle East Economist of Capital Economics, will take part in what is expected to be a lively debate on the state of the financial markets industry in the wake of the Arab Spring.
The 51st ACI Financial Markets World Congress is hosted by the UAE Financial Markets Association, which was established in December 2011 and is an affiliation of the Association Cambiste Internationale (ACI), the global umbrella body of the national financial markets associations around the world.
Founded in Paris in 1955, the ACI has more than 20,000 members in 80 countries, making it the largest international association in the wholesale financial markets industry.
"Dubai is a place that cannot be ignored in today's finance industry," said Manfred Wiebogen, ACI President. "Reflecting on the changed environment in today's financial markets, it is very significant that the ACI has come to the GCC region for the first time. We look forward to making a valued contribution to this rising hub between the East (Asia) and the West (Europe and US)."
The ACI Financial Markets World Congress is supported by the UAE Central Bank, Official Banking Partner Emirates NBD, Gold Sponsor UBS, Silver Sponsor National Bank of Fujairah, Strategic Partner Dubai International Financial Centre (DIFC) and Official Media Partner, Bloomberg.
Other sponsors include 360t, 4CAST, ACI Indonesia, ADS Securities, BNP Paribas, Citi, Commerz Bank, Copp Clarke, DDCAP Ltd, Deal Hub, Deutsche Bank, DJ FX Trader, Gain GTX, ICA, ICAP, INTL FCStone, J.P. Morgan, Master Capital Group, MICEX-RTS Group, Saxo Bank, SEB, Standard Bank, Thomson Reuters and Wall Street.